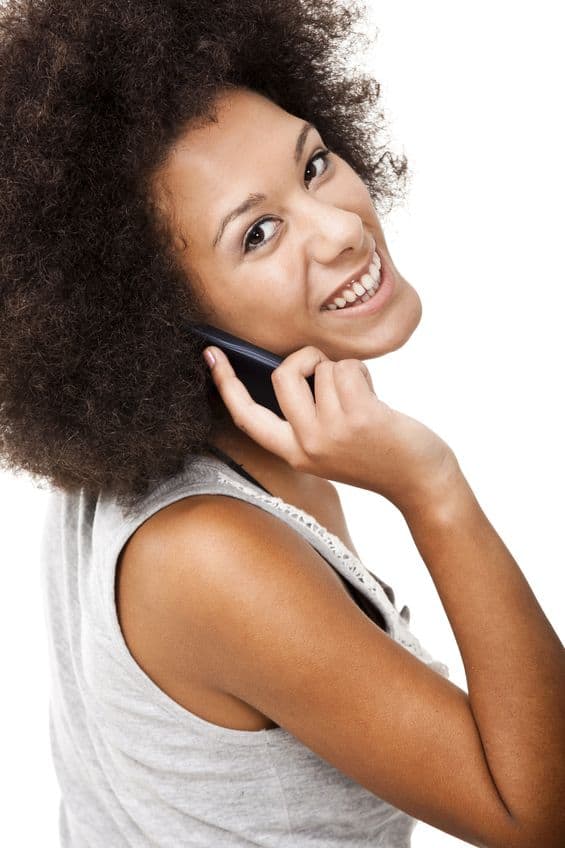 There are many unique places to have phone sex, try these out for hot XXX fun:
Phone Sex At The Mall
While this might seem extremely taboo, keep reading. The idea here is not to masturbate while at the mall or out in public at other places, but rather to call into one of the phone sex vixens here and have them tell you an erotic story or get themselves off while you are listening on the phone. Even in a crowd of many people, no one knows what you are listening to on your cell phone, making it a perfect place to get lightly turned on while not being able to touch yourself or masturbate in return. Many people find this experience particularly fulfilling because they have to wait until they get home before they can get hard and shoot their load. Others are turned on by this fantasy experience specifically because they love to have additional foreplay before going home and fucking their partner, girlfriend, or sex friend.
The location for this does not have to be a mall; many public places are excellent for this sort of thing. When you are thinking of locations, however, keep in mind that your cell phone volume should not be turned all the way up, and you should not be sitting directly next to somebody who might be able to hear the call. Casually maintain your distance from people, walking around various parts of the mall. Make sure to be respectful of the people around you and keep your private experiences on the private side of things. If you have good cell phone service, parks can be another fantastic place to do this sort of thing. If you are a fan of the great outdoors, other places to enjoy phone sex should be considered.
Phone Sex In A Tent
Whether you are camping alone, with a partner, or with a group of your friends, a person's tent can be a source of privacy. This makes it an excellent spot to have phone sex, as long as you have a signal. Pitch your tent far enough away from other tents so that people will not be able to overhear what is going on in your tent. Also, make sure that your sexual noises will not be heard by the other people around.
Enjoy the quiet of nature and use it to hear every detail of the phone sex operator's voice. These ladies have exceptional voices, and they know how to use their words to paint vivid pictures. If you know that there are no people in the area, there may be other strategic places where you can masturbate while camping, sometimes outdoors. Take caution when doing this, however, as it is imperative to avoid being caught. Having someone come upon you having masturbation fun outdoors can lead to complications. That said if you're going with a partner, girlfriend, or another person you are open about sex and sexuality with, they may want to watch.
Phone Sex Where Your Girlfriend Watches
When you are having phone sex, your girlfriend or fuck partner may be interested in watching as you touch yourself. They can watch what the phone sex operator is having you do, or the mystery of what the phone sex vixen on the other end of the line is saying can be upheld. Many people are not aware that their partners would love to watch them masturbating. Bringing up this type of experience with a partner can be easier for people with open minds.
Some people, however, might be nervous about broaching the subject. It can be well worth it to do so. Also, if they already know that you watch pornography, they are more likely to consider watching you having fun sex fun or maybe even joining in. In the United States and beyond, many people are looking for ways to spice up their sex lives without a lot of work. Phone sex is an excellent way to do this. Chatting with somebody over the telephone can also help people ease into multiperson experiences. Phone sex is one of the safest types of sex, and with two people in the room and one person elsewhere, some of the potential awkwardness to first-time group sex experiences is alleviated.
Phone Sex In Your Car
Another top fantasy that people have, though have not fulfilled, is having sex in their car. Regardless of which type of car you have; odds are there is some way to get it on with a gorgeous woman inside. For people looking to fulfill this fantasy with a phone sex beauty, your car can be parked in your garage for maximum privacy. Being in your vehicle while roleplaying this fantasy scenario can add a lot to the realism, making the seat of your car, the smell, and the different sex positions really fit well within the roleplay.
If you own a van or a truck, even more creative options for phone sex locations are available. For people who are more risky and those who know of great locations such as a street in the middle of their private property, being parked outdoors rather than in the garage can be a turn-on as well. Fantasy fulfillment starts with having people in your life who have some of the same desires, fantasies, and the same love of sex as you. On this website, phone sex girls are available 24/7, allowing you to access your fantasies no matter where you are and what time it is.
Final Notes
Phone sex has tons of flexibility, allowing people to hear sex and sensual voices in a much wider range of locations than other types of XXX mediums. Pornography does not have the versatility that phone sex has either. With phone XXX operators, you connect with people who will listen to your turn-ons and craft custom XXX fun based on your needs, wants, and desires. Take a look!