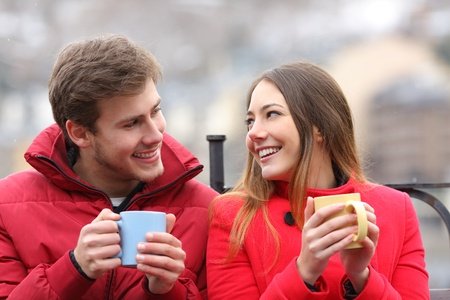 Once you've met someone on a Talk121 chat line you will probably want to go out on a date with them. This could be anything from grabbing a quick coffee to a whole evening of dinner and a movie or dancing. Whatever your first date is, some people find they have a hard time getting past the first date and turning dates into something else, whether that is a hook up or an ongoing relationship. Here's how you can ensure that you get onto the second date!
1. Play yourself up. A lot of people have a tendency to put themselves down because they don't want to brag. The first date is the time to be positive about yourself. Positivity will create confidence which is always attractive. Of course, don't brag too much, but focus on your positive qualities instead of your negative ones.
2. Pay attention during the date. Phones are very distracting but by putting your phone away during a date you can show your potential match that you're interested in what they have to say. Look at their face…not your phone!
3. Avoid ex talk. Sure your ex was a crazy nut, but your date doesn't need to know about that yet. Talking too much about your ex might make your date think you're just not over them yet. If you want to get past the first date, skip the heartbreaking story about last break up.
4. Conversation cues. The thing that can be the most awkward on a first date is when there is an awkward pause in the conversation. Before the date, come up with some questions to ask your date in case of awkwardness. That way you'll always be prepared to combat those pauses in conversation.
Whether you want a regular hook up or a serious relationship, follow these dating tips for making to a second date and more.