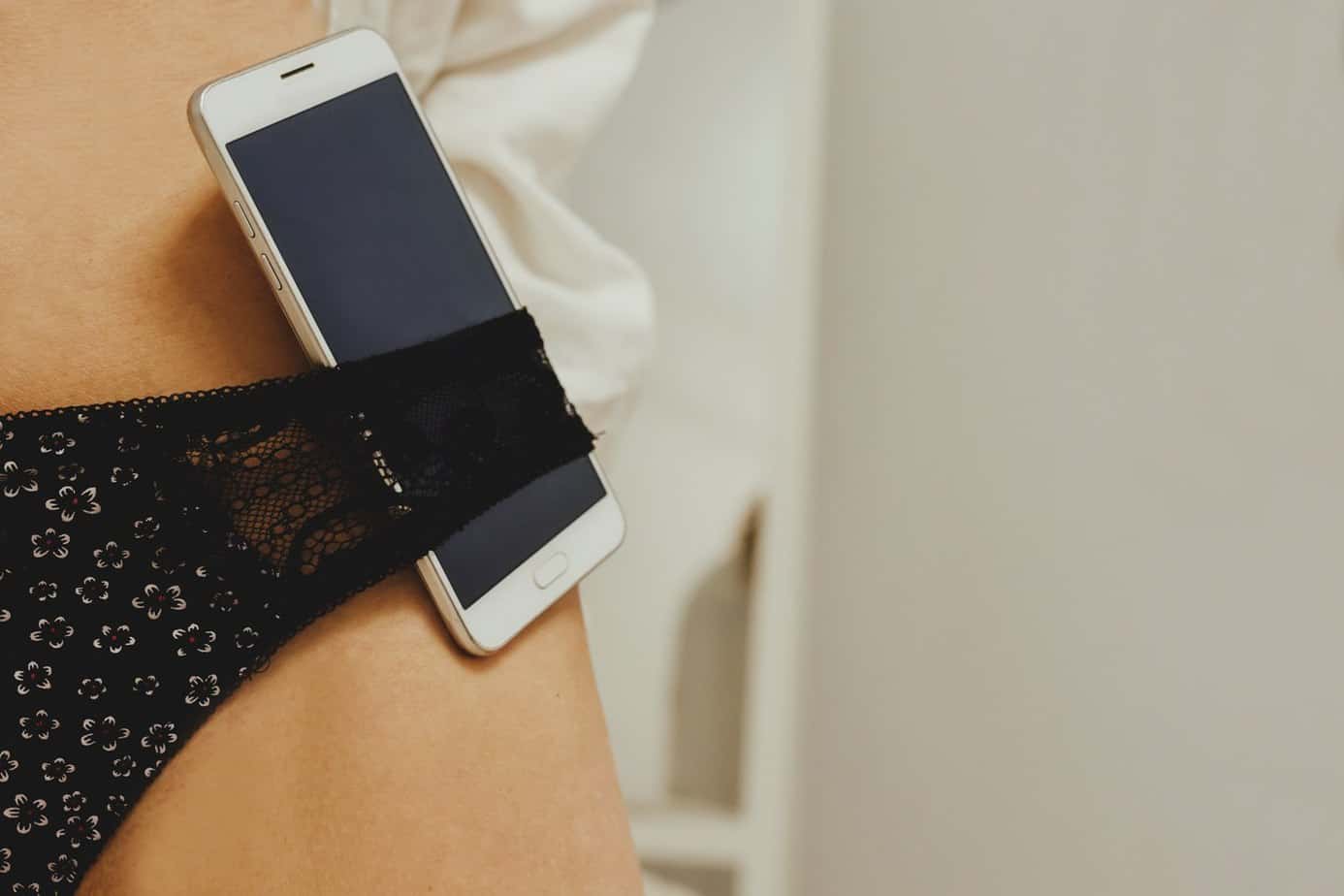 Welcome to the world of wild phone sex 
Phone sex experiences have shaped my life for the better. When I was 19 years old, I first heard of Talk121 and was skeptical that I would like it but honestly, it's a great way to safely play with arousal and connecting with others around the world has its perks too.
The only thing I wish I had when I first started getting naughty on the phone was a guidebook or basic FAQ that would help me along the way. That's why I've taken the time to write this blog. I want to make sure that newbies in the community get their answers they seek.
Also, I know many people who may think about joining but never actually do it out of fear or not wanting awkwardness. I want to say to those people that even if awkward moments occur, it's worth it because of the big finish. The only way to know if it's right for you is to experience it for yourself.
How to speak dirty to a stranger 
Not sure how to speak dirty to anyone let alone a stranger? It may seem daunting at first but once you notice that the seasoned phone sex admirers are open and speak freely about what they would do to you or what they want you to do to them, you will likely ease up.
The community of hot and horny singles active in the phone chat community are seeking someone like you for in the moment lighthearted banter. If you're not sure what to say, stop thinking and start speaking and something will come out.
There are many methods of dirty talk you can describe a role-playing scenario or sexual fantasy that you want to express. You can tell your phone friend what you're doing with your hands and when you're about to cum and then when you're cumming.
Ways to cum while you chat with someone new  
Nervous about cumming with a stranger on the phone? It's okay to have a little bit of the jitters but don't allow that to stop you from experiencing phone sex and pleasure.
There are many ways to explore wild phone sex such as expressing yourself and what's turned you on in the moment, hearing others express their sexual fantasies and musings, explore through hot role-play scenarios, keep your attention fully on your phone friend and try something new, and all kinds of kink, fetish, and sexual fantasy exploration.
Express yourself 
To get the most out of the phone sex experience, you want to share things about your desires and sexual fantasies with others. While it's fun to hear phone friends chat about their favorite sexual position and past sexual experiences, you also want to communicate your stories and what makes you tick (sexually of course).
By exploring with hot phone sex on Talk121 you can learn how to use your voice and communicate with others about sex. Chatting about sex and desire is truly a fun experience with friendly and horny strangers. Try it out today.
Use active listening skills 
Active listening is an integral element of great dirty talk banter on Talk121. Also, it's a skill that will keep you engaged in the conversations you're having and can be used in future banter between you and others.
Active listening is more than just listening for your turn to speak. It means that you're engaged, and you may even want to add to the conversation. Ultimately, active listening helps others feel heard and respected, which often leads to more fulfilling phone sex exchanges.
By spending your efforts developing good active listening, you can also become more empathetic and connect with others with ease.
Try a hot role-play scenario or two 
There is nothing quite like sexual role-play fun. It's a way to get outside yourself and truly play. You can be any character or role that you want, and you can set where you are and how you're interacting with the other character (your phone pal's role).
Pretending your someone else has its perks especially with sexual interactions over the phone. You can play around with power dynamics and see what you like when you get aroused. You can experiment and learn new things about yourself while having huge orgasms.
Explore something you never heard before 
Occasionally, you may mingle with a phone friend who brings up a sexual fantasy, kink, fetish, or role-playing scenario that is something you never heard before. You may even not know if you can relate and or get off to this person's sexual musings and that's perfectly fine.
What matters is your willingness to explore something new on the free phone sex chat. After all, should something not feel right you always have the option to end the call or change the topic. By trying something new, you may learn new ways to get off or new avenues to explore.
Kinks and fantasy play 
Exploring a sexual kink on Talk121 can be a safe way for you to learn more about your desires and mingle with other like-minded individuals. Fantasy play is always a great experience because you can co-create a fantasy with your phone pal in the moment or take turns expressing thoughts of this nature.
24/7 access to meet new people on Talk121 
The phone sex chatlines are open 24 hours a day and every day of the week. You have access to meeting people whenever it's right for you and no matter if you have a busy schedule. Whenever you want to explore and or practice dirty talk, dial the private sex number and chat with a sexy single ASAP.
Phone sex may help you get past your fear or other sexual insecurities. That's because the people truly make Talk121 the best platform in the world for phone sex encounters. Explore something new or chat about a repeating sexual fantasy today.