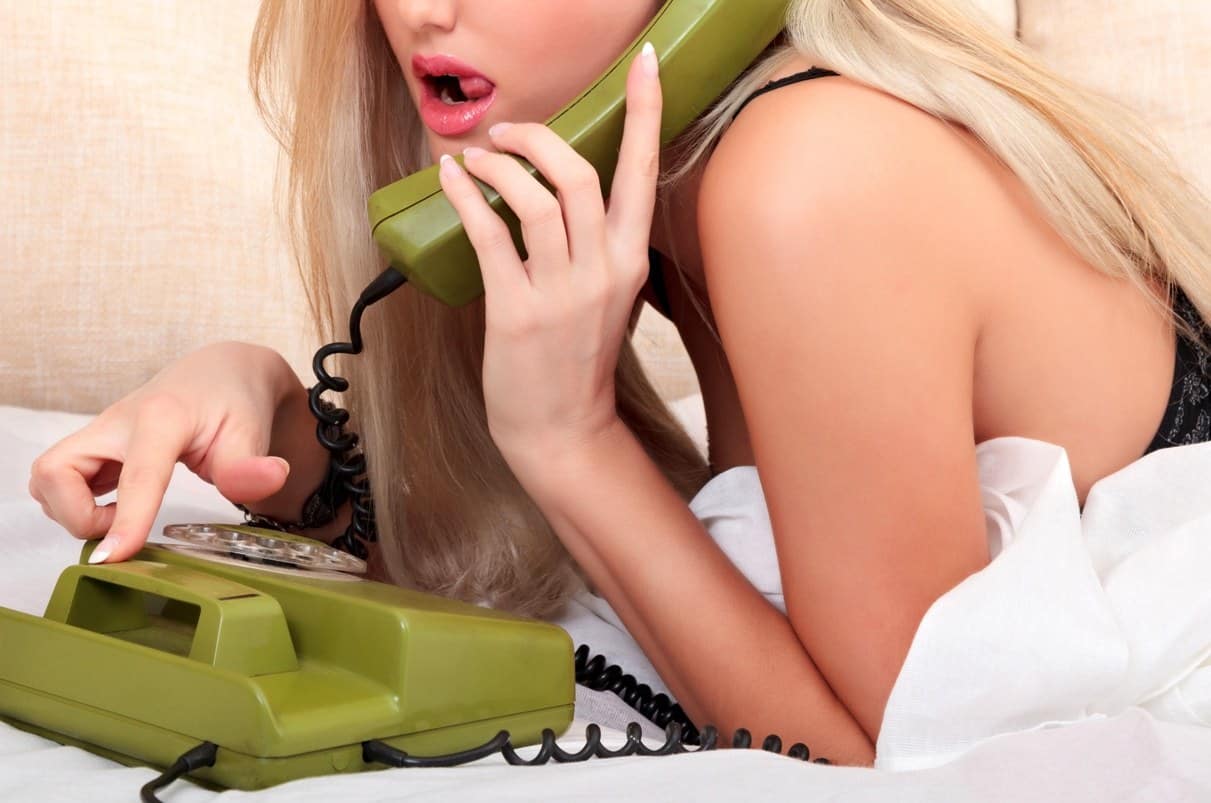 Over the last decades, people have been more comfortable than ever exploring sex and sexuality, on average. New studies have been done, and society has learned more about what turns people on, how they get it, and plenty about phone etiquette as well. These things come together in phone sex chat lines, with people connecting for phone sex fun. When you call Talk121, you are instantly connected with other like-minded callers. Record a personal description of yourself and what you are looking for, then look into the descriptions of others. When you come across a greeting you like, you can send that person message or request a live chat connection. Connect with other people, send them a message, and have an excellent time. Each person here is looking to engage with others. While many people on the service are open to chatline sex, some people are looking to socialize over the phone with others and have a good time just talking.
Let Your Fantasies Take Control
When teaming up with another person on Talk121 for roleplay fun, phone sex, and deep connections, your fantasies can take center stage. There are people here who have similar fantasies and fetishes as you, and they are also looking to connect with other people for mutual masturbation, XXX fun, and more. This is a welcoming community of people looking to connect using local chat line phone numbers. These are found for cities across the United States, and you can choose to call local chat lines representing your city or chat lines to other places. All the options here are phone only, which is the best place to find sexy and fun people. You can enjoy your fantasies, getting off with others from the comfort of your home, hotel, or other places that are safe and convenient.
When You've Found A Match
When you find somebody you are interested in, you can send them a message to let them know. After they send you a message back, you can choose to connect live and in real-time during a phone chat session. Many people choose to get to know the other person's interests, hobbies, and chat with them a little bit about their passions before jumping into phone sex fun. Communicating about turn-ons, phone sex personalities, and how to move forward also happens after you've found a match. There is fantastic privacy and security when it comes to Talk121, and you can exit the conversation at any time. Being anonymous, many people find themselves more open to expressing their sexuality, including their curiosities. Phone chat hotlines are an excellent way to connect with people and become more self-aware. Learning more about yourself, others, and sex strategies to get off harder can be found quickly and easily in these articles on Talk121 as well.
Getting To The Sex
After you have talked about boundaries, limits, turn-ons, and the type of sex chat you'd like to have, it is time to move towards sex. Consider whether you want to utilize some of your favorite sex toys, use your hands, and what types of roleplays you might be doing with the other person. Using descriptive words and allowing for a good conversation flow is ideal. Make sure to pause on occasion to let the other person join in and add what they would like to say. Many people find that doing a "yes, and" concept is a fantastic strategy. Acknowledge the action or activity the other person is saying in their phone sex and add something or redirect to another type of action. Phone sex goes beyond the limitations that sex in person has. You can choose to have sex in any time, in any location, and in any way. If you'd like to roleplay something more taboo, such as alien sex, you can do that as well. There are extensive options, so grab some lube and make a call today.
After The Sex
After the sex, some people like to wind down with the other person, and others are more interested in getting off the phone and relaxing by themselves. This is a conversation you can have at the beginning of your call. Finding people who match what you are looking for before, during, and after sex is ideal. In addition, consider whether you would like a one-time experience or you'd like to set up regular calls with the other person. Some people are open to one or the other, and some are open to both. After the sex, be polite and thank the other person for playing. Respect, courtesy, and tact are some things that keep this community welcoming, nonjudgmental, and fun.
Other Phone Sex Tips
Setting up your environment is an excellent way to have a top phone sex experience. Find a private and quiet place, one where you will not be unexpectedly interrupted. Consider what device you are using and the location you are using it. If your cellular device, for example, is consistently breaking up in certain parts of your home, consider moving to another room for your phone sex fun. If there will be volume that other people can hear, consider letting them know or having your phone sex session when they are not home. Always be respectful, courteous, and communicate your needs, wants, desires, and boundaries with the people on the other end of the line. Take some time to get to know them a little first, a little bit of gracious conversation at the beginning of a chat can go a long way. Have fun, be open with your communications, and enjoy exploring your fantasies, fetishes, and desires.