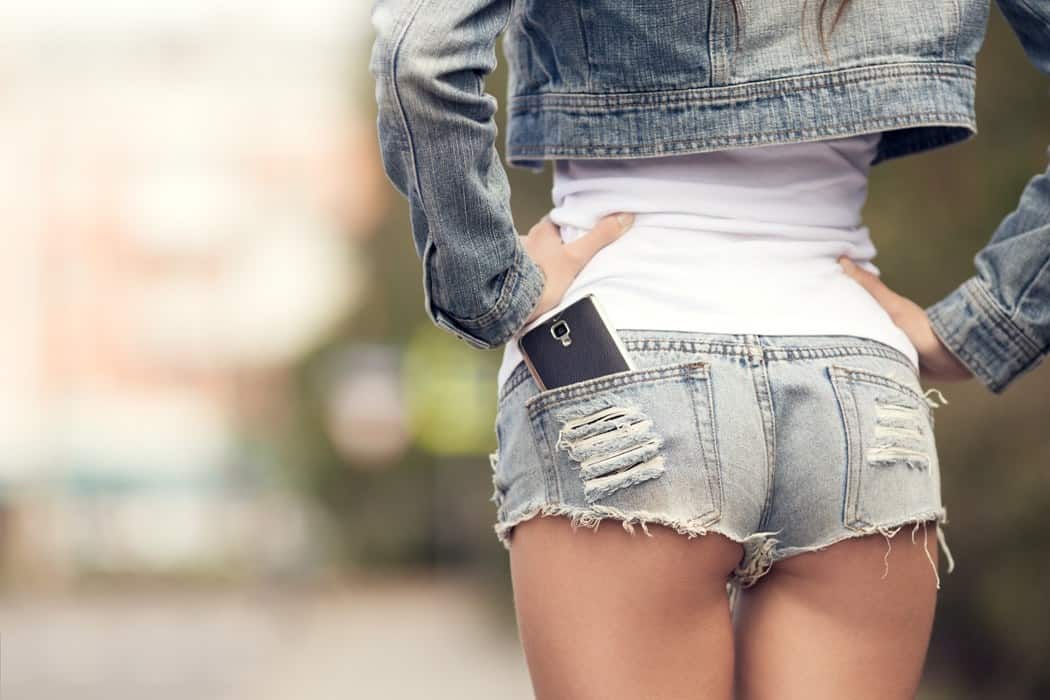 Wait, my vibrator can get hacked?! How is this possible 
If there is a sex toy that can connect via Bluetooth, USB, or the internet, there is also a way for that sex toy to be hacked. In 2017, one vibrating butt plug was hacked and controlled by strangers! Hackers worldwide are getting access to sex toys, and it is quite possible that this could happen to you, but don't worry because the odds are ever in your favor.
Even if your smart vibrator doesn't get hacked, plenty of information can be given about you back to the company you bought your sex toy from. Information such as tracking the favorite vibrational pattern and how long vibrators are used.
Imagine a stranger hacking into your sex toy and then giving you pleasure whenever they feel a bit naughty! While this is a severe consent issue, perhaps the idea of this turns you on. If so, don't worry; others will match and maximize your desires on the phone chat platform. You can explore your fantasy through a role-playing scenario or two.
What should I do about it?
While it's possible that your smart sex toy can be hacked, it's not probable. So, the best course of action is to continue to please yourself. If you're still worried, you can also get a traditional sex toy that doesn't connect over the internet or use Bluetooth. It may be battery operated or even plug into a wall.
The phone chat platform is a great way to get off with horny strangers. Whether you want to use a sex toy or just your hands, dirty talk with others around the clock for increasing pleasure! You can talk about your past sexual experiences, co-create a dirty scenario or two, or express a fantasy. You can even have a verbal erotic tale between you and your phone friends.
As the saying goes, masturbation is better with a pal, and on the sex chat, you can meet hot and horny strangers who would love to exchange dirty banter with you.
How to have carefree phone sex with a smart sex toy 
Smart sex toys let you connect with people in the exact location via the internet or Bluetooth. Have your sexual partner even control the toy and what you feel. Carefree phone sex using a smart sex toy will truly make for an intense experience.
To get started, all you have to do is talk with your phone friend about what you are thinking. If they are up for it, then you can take it from there and chat it up about boundaries, safe words if necessary, and topics that you're eager and or willing to explore. You can also ask your phone friends some questions to learn more about them and their interests.
There are many ways to use remote sex toys despite the factor that the device may be hacked. Indeed when it comes to hacking, there are bigger fish to fry. However, it is possible that it could happen to you.
Erotic games on the phone
There are many ways to enjoy your time on the chatlines. You can play erotic games such as dirty exchange stories with a phone pal, roll some sex dice and talk about whatever topic comes up, or be in the moment and see where the conversation naturally flows. You can live for the moment and commit to whatever you're feeling. You can talk about last night's wet dreams, what you last masturbated to, and or your favorite sexual position.
You can talk about and come up with role-playing scenarios and explore creatively. You can hear sexy women get off by genuinely being in the moment and even using a sex toy as you tell her where to put it and how much vigor she should use. You could play a game giving one person the dominance and the other person be tied to submitting. There are many ways to explore and have fun with hot and horny strangers!
           Roll some dice on a topic
One fun way to get off with others using an erotic game to break the ice is sex dice. You can roll some dice about topics or body parts and then talk about the item that the die reads. If it's a body part, perhaps you can talk dirty, having the body part be your focus or muse, if you will.
If the dice lands on a topic such as feet fetish, you can talk about your experiences with that topic or ideas and perspectives you have. Even if you land on something that isn't highly horny for you, you can still learn more about your phone friend and even forget the dice and chat about sex and what you desire at that moment.
           Verbal erotica 
Recalling a sexy experience and talking to strangers about it can turn you on and be exciting and fun. You can take turns with phone friends detailing your favorite sexual adventures, or you can make something up on the spot and see how it goes. You can listen to a phone pal talk about who they want to fuck and why they want to fuck them. Or you can talk about how you would touch your phone pal as if you were both in the same room.
You can take your time and talk about sex slowly until it turns on your phone friend and they get rowdy or chime in. You can truly live for the moment and have fun chatting and listening about sex and desire.
More ways to enjoy your time on the chatlines 
There are no wrong ways to express and enjoy yourself on the phone sex chat platform. Whatever you do, have fun, be present, and be open-minded to hear what others like and get horny over. Whether you want to include an innovative sex toy, a traditional sex toy, or just your hands and mouths, explore the range of sexual desire on the phone chat platform whenever you're feeling a little frisky.