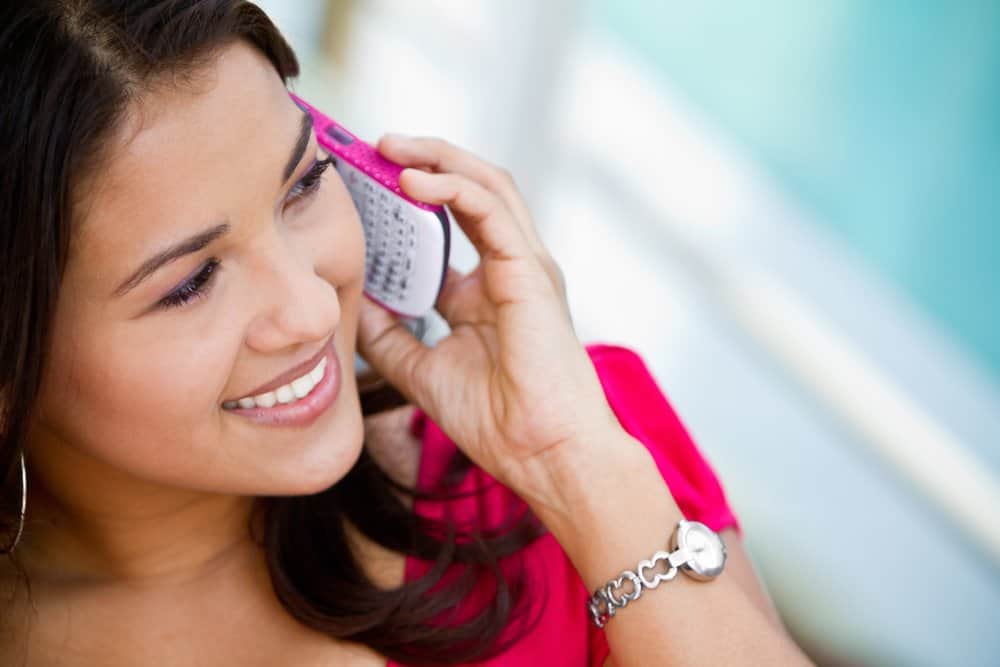 Spring is a fantastic time of year, with the weather changing and things getting gradually warmer. Still, the weather is unpredictable, and people have still not found their summertime groove. Also busy season, finding time to get sexual fun in can seem a little more difficult. Phone sex hotlines are a fantastic place to enjoy getting off with other people and enjoying life to the fullest. In addition, the season is a time when sex starts entering people's minds even more often. There are many fantasies and fetishes to explore as the weather starts to get warmer and experiencing them over the phone is a wonderful way to get back into the groove of things.
These are the top five reasons people are interested in phone sex during the springtime, as well as some tips on how to best take advantage of the season:
Spring Brings Optimism
Spring brings optimism, and optimism leads to more adventurous behavior. Phone sex hotlines are an excellent way to get a jumpstart on the season, with plenty of roleplay fantasies, mutual masturbation, and sexual exploration helping to kick things off. If you've got fantasies, desires, or fetishes that you are interested in exploring but haven't yet, there are other people on this platform to explore with. Phone sex allows unique experiences to happen, including roleplay of outdoor sex, FemDom fun, and more. As spring continues on, people are interested in changing their lives, trying out fantasies, getting off hard, and enjoying the time they can spend getting off in the comfort of their homes.
The Convenience Is Exceptional
Phone sex brings exceptional convenience, opening up people's schedules. With no travel time necessary and plenty of places in the home to get off hard, the benefits of privacy are a massive positive of phone sex. Many people are interested in getting off hard using phone sex chatlines, though other people are also interested in conversations of other types. Whether you are interested in masturbation, talking about sex and sexuality, learning more about sex and sexuality, or chatting about normal day-to-day topics, the people here are looking forward to engaging with others the phone. Privacy and anonymity are also a focus at Talk121, making it an excellent place to practice communicating with other people. Communication is an important part of sex and sexuality, and practice can help people become more comfortable when communicating their needs, wants, and desires to other people.
Anonymous Communication For Horny People
People are often on different schedules, and Talk121 is one of the places where people's schedules can line up. With hundreds of people who are looking to connect over the phone, finding an excellent match for mutual masturbation is a straightforward process. Conversation back and forth can lead to immense orgasms, and spring is one of those times of the year when people start getting quite a bit more social. As the itch to chat with other people gets more prominent, Talk121 provides excellent options. Also, the people on the site are diverse in their desires as well. For intimate phone conversations, party chat, and access to beautiful sweethearts, call now.
Reconnect With Yourself
People also often find themselves reconnecting with themselves in the springtime. Taking more walks outside and communing with nature, people use this time to think about what they are looking for in life. Many people find themselves thinking about their fantasies and what they would like to explore next. Fortunately, there are hundreds of fantasies, fetishes, and desires to explore. Talk121 is another fantastic place to reconnect with the things you enjoy most. Whether it is foot fetishes, vanilla sex, BDSM, JOI, roleplay, anal sex, or other types of pleasure, this is a top spot to find like-minded people for phone sex interactions. Getting the most out of your chatline experience also starts with learning more and reading accurate tips and other information about phone chatlines. This blog is an excellent place to do that.
Spring Provides Inspiration
Spring also provides inspiration when it comes to phone sex chat lines. Inspiration can come from daydreaming about sex in the office, during walks, or in the comfort of your home. Take fantasies you like to think about involving your surroundings and use them for roleplay and more. Many people also find themselves on work trips, at a hotel, chatting with the fantastic personalities they find on Talk121. Get access to anonymous phone sex now, using XXX chatlines to connect.
More People Are Using Sex Chatlines
Phone sex chat lines are gaining popularity, with plenty of people calling in to get it on. The process is straightforward. Talk121 is an excellent place to meet new phone sex friends for conversation over landlines, using mobile devices, and more. When you make a call on Talk121, you are connected with other like-minded callers. Record a personal description that introduces you and lets other people know what you are looking for. After, listen to the descriptions that other callers have created. When you hear a greeting that sounds like a match, send a message or request a live chat connection. There are plenty of imaginative, creative, adventurous, and open-minded people here; enjoy.
Final Notes
The enthusiasm that comes over people during the springtime extends into other parts of their lives. Finding live intimate chat over the phone provides many benefits, including convenience, the welcoming environment, the ability to explore new fantasies and fetishes, and the excitement that comes from continuing to partake in the fantasies you already know you have. Meeting open-minded adults who are excited to play starts with a phone call. Talk121 brings the ability to share anonymous experiences with other horny people. The added convenience of not having to travel anywhere to have mind-blowing orgasms can make people's experience even better. Whether you are looking for a shy personality on a college coed who is interested in exploring phone sex for the first time or you are looking for someone with a lot of experience getting off and helping others do the same, Talk121 provides excellent options and some of the best phone sex partners available.