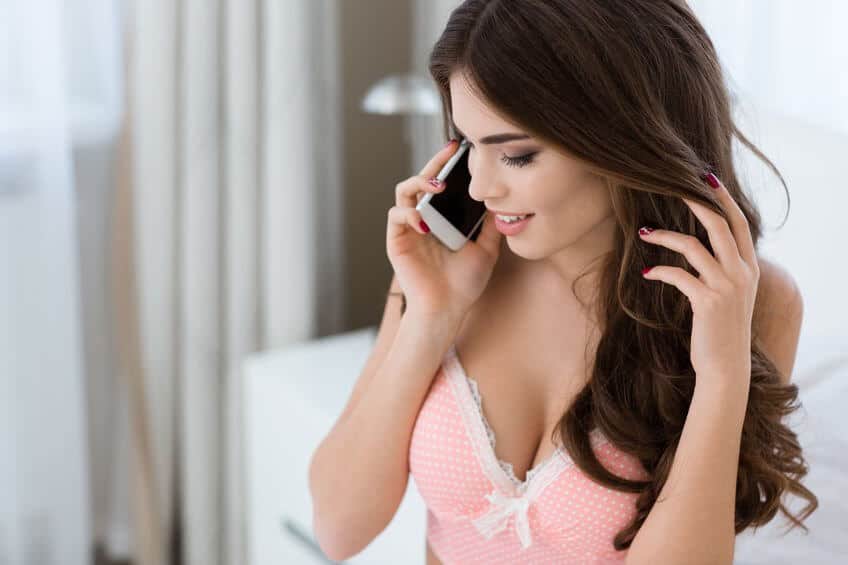 Tap into your sexual imagination
Using your imagination is one of the best ways to explore uniquely. You can create anything you want with your mind and add to any sexual experience. 
This is the case especially on the telephone chat line where you can mingle with strangers in engaging conversations about life, sex, and everything in between. 
Tapping into sexual creativity with others may seem like a foreign idea at first and may even make some people uncomfortable. However, once you get over the initial awkwardness you might feel, you will see that it's a way to truly let loose, be free, and have fun with strangers from all around the world. 
The telephone chat line is a platform full of friendly, horny, and happy individuals looking to meet someone like you. Tapping into your sexual imagination can be a way for you to get reacquainted with your sexual side, try new things, and or learn new ways to sexually related with others. 
Why using your imagination may bring you unsurmountable pleasure
There are many benefits to activating and using your creative center. In the simplest way to put it, many people who actively connect with their creative side tend to be happier. 
Using your imagination, you can create a reality that's not quite real but that taps into possibilities that are sometimes not even possible. Actively and consistently using your imagination can provide access to fast problem solving, allowing you to create any fantasy or idea, supports innovation, and often creates joy! 
While sometimes it's important to stay present to what's happening here and now, but on the phone sex chatline you're highly encouraged to create and or co-develop with others. You can do so with hot role-playing scenarios, verbal erotic tales, and fantasies. 
Complicated IRL situations take a back seat while enjoying strangers' company
Sometimes when you meet a potential sexual partner, life stuff, appearances, time, and other factors impact the connection you build. On the hot role-play chat line, you can easily meet strangers and have light-hearted and carefree conversations at the moment.  
The free chatline platform is open 24/7 for your convenience and there are hundreds of people to connect with at any given time. Also, no matter how many times you dial into that chat platform, you'll always speak with someone new. 
Even if you bring up the same fantasy when you connect with strangers, it will be a brand-new experience on the phone every time because both you and your phone friend will create on the spot and stem from a varied set of experiences and perspectives. 
No matter if you're not ready to meet someone, being on the telephone chat line allows you to still mingle sexually with others without having to develop relationships and thus, you can truly be in the moment and free to express yourself. 
Phone sex tips for creative exploration
Creative exploration on the telephone chatline shows you so much about yourself and friendly strangers as well. We are all humans and deserve to be heard, and the chatlines support self-sexual expression. 
Below you will find some in-depth phone sex tips for creative exploration on the chatlines. The only way to get better at communication and creative play are to practice and experience it for yourself so go ahead and make the most of this special opportunity! 
           Try anything that anyone brings up in a chat 
One creative way to increase knowledge of other's desires for yourself, as well as having the possibility of learning new things is to be open to try any sexual desire, role-playing scenario, and or fantasy that a phone friend brings up in conversation. 
By doing so you open yourself to all possibilities on the chatlines and in turn all creative aspects to sexual exploration. Even if you find out you don't particularly enjoy a kink that a hot stranger brings up, you won't know unless you try it out and experience it. 
As the saying goes, try everything at least once! Plus, if you learn that you do enjoy something new you have a whole new sexual avenue to explore. 
Keep in mind if someone has weird vibes with you or you don't want to remain on the call, you always have the power to move on. There are hundreds of singles to get to know that the chat platform is open 24/7 for your convenience. 
           You're always safe on the chatlines
You're always safe on the chatlines and never have to worry about contracting an STD or unwanted emotional attachment. You can leave a call whenever you see fit. You're in control and it's less messy than an awkward in-person interaction. 
There's no need to worry about the people you'll meet on the chatlines as most are friendly, horny, and eager for some dirty sex conversations. So, feel free to bring your authentic self to every conversation and have some safe sexual play! 
           Express your fantasies and hidden desires
The telephone chat line is truly a platform that you can feel free to share your naughtiest inclinations without any consequences. You never have to worry about things getting creepy because as soon as it goes in a direction that you're uncomfortable with, you can speak up and redirect the conversation. You can also always end the call. 
No matter how many times you dial into the phone chat platform, you will always connect with someone new. Anonymous phone sex is available to you and you never have to worry about the intimate details of your desire getting in the wrong hands. 
           Give talking a break and use active listening 
Don't ever forget the power of active listening. Not only will it give you a break from expressing yourself, but it helps build the connection. People feel cared for when listening is present, and it may also encourage the phone friends you connect with to give you more of what you want. 
By giving individuals a safe place to express their desires, you may light a fire within the phone chat community to continue good communication and fun! Also, you will learn more about others and understand the range of desires!