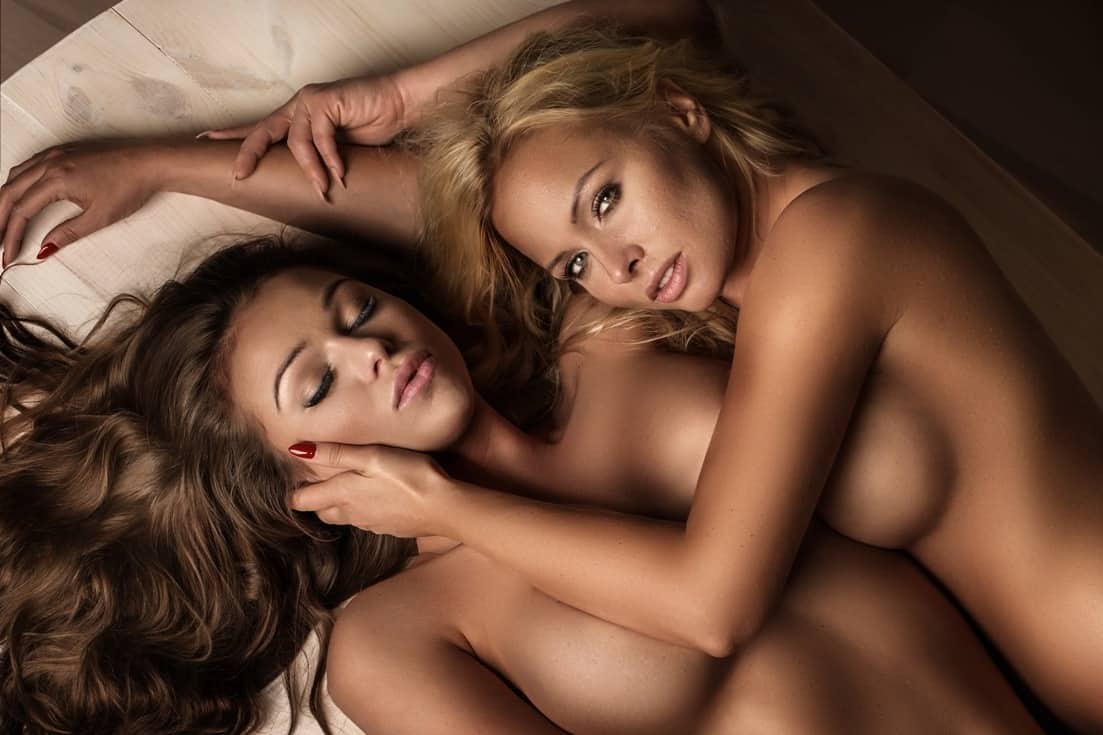 Connecting with beautiful women on chatlines is a fantastic experience, and there are hundreds of beautiful people looking to interact. When you connect with somebody via a chat line, there are many different types of experiences that can occur. For some, getting a quick interaction and having some sexy fun is the goal. For others, connecting with people on deeper and more intimate levels is the end goal. Many people use phone chatlines to get together with their favorite people regularly. With users that have immense curiosity and a fantastic sense of adventure, chat lines bring immense diversity and variety into people's lives. You can find people of all body types, personalities, sexual desires, interests, and more. This expands the ability to connect with others on a deeper level.
What Do You Want?
Many fans of phone chat lines are interested in keeping conversations going longer and getting to know people more in depth. There are many strategies to do this, and many of them line up with normal dating and casual sex tips. That said, being on a phone line uses different things to help people engage. Over the phone, body language and expressions are less impactful, though there have been studies done that say that smiling and sitting upright can be heard through person's voice when they are chatting. Other emotions are similar, making it important to talk as if you were actually speaking to the person on the other end of the line as if they were with you in person. Being expressive, clear, and articulating your words well can help keep the phone conversation going longer.
Make Sure To Add Pauses
In addition, adding pauses into the conversation gives the other person an opportunity to speak. Having a smooth back-and-forth over the phone is ideal, so be aware of how much you are talking and engage with the other person through questions, statements and pauses that allow things to move forward. Keeping questions simple and using questions that have easy and positive answers can also keep the conversation going longer while also giving it better energy.
Keep Your Focus
Just because you met each other using your smartphone, doesn't mean your new phone connection wants to compete with you texting, emailing and answering other chats during your time together. According to modern phone etiquette, most people consider it rude to go engage with someone only to have them checking their phone and being distracted. If you have phone needs that cannot be avoided, it may be best to reschedule, especially if it is with a brand-new person. Otherwise, you can ask the person if they would be OK with you stepping out of the conversation on occasion. If they're not OK with it, rescheduling is the best option. The people using this service tend to be understanding that sometimes unavoidable things happen.
The person you are chatting with wants to get to know you. Give that person the best chance to get to know you, the real you. Texting and talking to other people during your time together is not the way to do this. The way to do this is through listening, engaging in conversation and making sure that you are actually taking in what the other person has to say. Let them get to know you whether you are looking for more casual fun or more in-depth phone time.
If you want to have a fun time that leads to another one, you need to show that you're a respectful person who really wants to listen to what another person has to say and follow phone etiquette. Your phone will always be there, but if you are distracted while you are with someone, it can take away from the experience.
How To Tell If Someone Is Into You
When on a chat line, there are cues you can use to see if someone is really into you. For example, when someone is into you while chatting with you on the phone, they will probably be giving you cute little comments and compliments that may even make you blush. You'll know from the way your heart flutters a bit that you like them back too! Your chat line match will make you feel special, and that's just one way to know if they like you. If your heart is soaring, chances are, the other person's is too because it does take two to tango!
Open Up And Let Others Do The Same
When chatting, if a person is open to hearing about personal things you have to say, you will know that they are into you. People don't tend to be a kind and empathetic ear to just anyone, they like to do it for people who they have an interest in. Many open-minded people here like others, making connecting easier. Also, if you're chatting with a person who feels comfortable sharing themselves with you in intimate ways, have fun and reciprocate. It's ok to walk the line of over sharing and making it known that you're into someone and want to explore. Use your own judgement to find where you would draw the line.
If you are on a phone chat line and the other person is talking to you, they're into it. Have some fun, enjoy your time together, and call often.
Final Notes
Browse through the hundreds of options here and have a good time connecting with amazing people. The people here are interested in chatting over the phone, getting to know people, and the option for playful and sexy fun is strong. To keep things going longer, be respectful, be open-minded, and open up to the people you are chatting with. There is plenty of diversity here, bringing people together for both deeper connections and casual fun. Browsing the profiles gives you more information on what their interests are, what they're looking for, and the type of phone experiences you will have when you connect. The convenience of chatting over the phone is immense, and the selection of phone chat line friends here is fantastic. Take a look.